Build Your Perfect Package to Wimbledon 2024
At Tailormade Wimbledon Tennis Tickets we have provided a range of Ticket and Hotel packages that are designed to provide a variety of different Wimbledon Tennis experiences.  However, we appreciate that very often people would like to create their own itinerary and therefore build their own bespoke package. 
Wimbledon Tennis Ticket and Hotel packages can include any number of nights' accommodation at any London hotel as well as tickets on either No. 1 Court, and/or Centre Court on any days of the tournament.
Hotel accommodation at any London Hotel
Centre Court and/or No.1 Court Tickets on any tournament day(s) of your choice
Tube Tickets or Private Transfers from your chosen hotel to Wimbledon
Tickets and Tour Guides to any of London's wonderful attractions
Dinner Reservations at London's leading restaurants
Tickets to West End Theatre Shows or The Royal Opera
Tickets to other major sporting events such as The British Grand Prix
Package extensions or other parts of the UK or Europe
Book with a 50% Deposit
Package Prices
Please use the form below to send us your proposed package inclusions and we'll be in touch to give you the pricing details along with personalised advice:
2 or More Days
01 Jul, 02 Jul, 03 Jul, and more
Wimbledon Tennis 2024
To help you to decide where best to stay and to give you an idea of the cost of the package that you'd like to create, please use the information below:
Suggested Hotels
The Savoy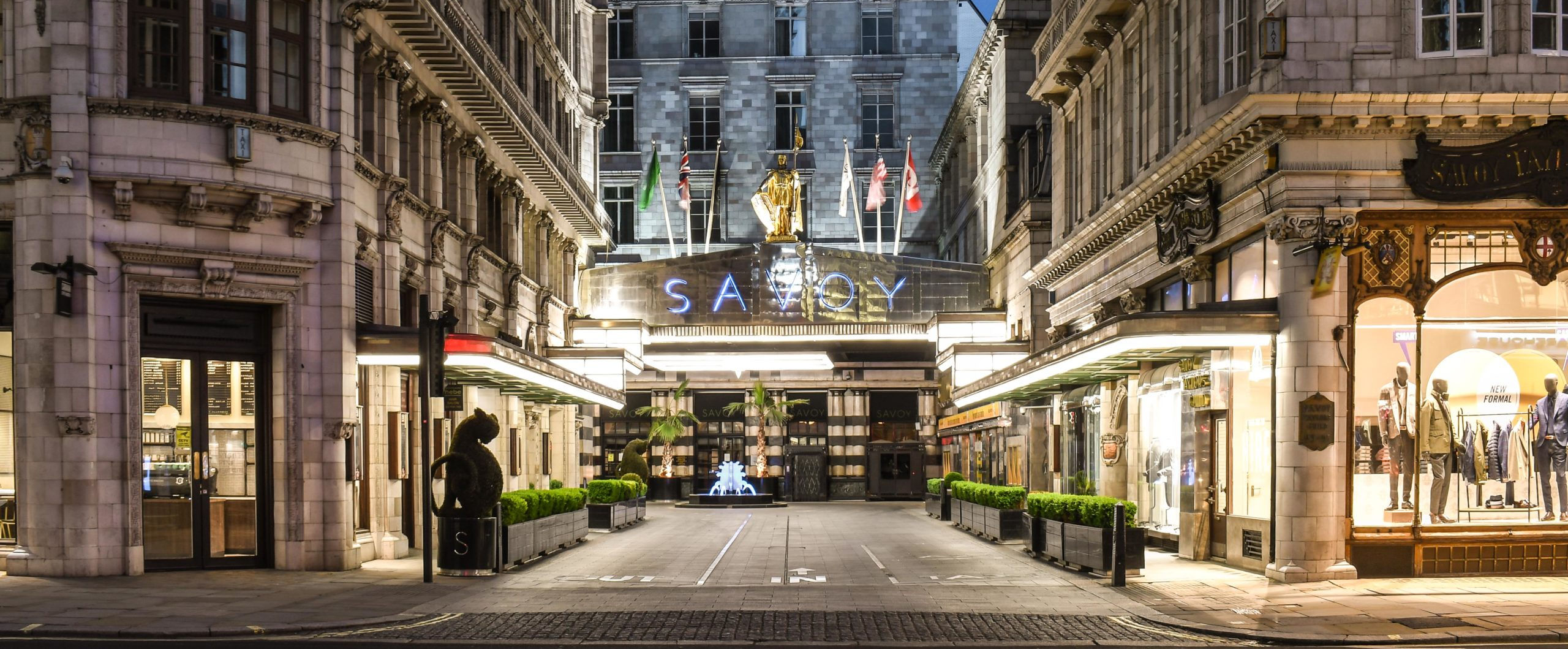 The Savoy is a place where history and iconic elegance mingles with new-world sophistication. A destination for generations, and a world-famous name, celebrated for sublime service, and graced by stars, dignitaries and the global jet-set… where Art Deco rubs shoulders with English Edwardian, and exceptional dining blends with contemporary cocktails.
The hotel's 267 luxury rooms and suites celebrate The Savoy's dual historical influences, featuring either elegant English Edwardian design or sensational Art Deco style. Many afford breath-taking views across the River Thames, and of iconic London landmarks. Those staying in suites enjoy dedicated Butler service, offering the discretion of a traditional English butler with the efficiency of a 21st century personal assistant.
Park Plaza Westminster Bridge Hotel
Conveniently situated on the South Bank of the Thames and overlooking the Houses of Parliament and the River Thames, Park Plaza Westminster Bridge is an iconic hotel featuring contemporary design, stylish rooms, and an array of restaurants and bars.
Even though the Park Plaza is located right in the heart of London and within easy walking distance of many bars and restaurants, this hotel also provides you with the option of dining in any of the four on-site restaurants.
Optional Extras
We realise that if you are travelling from overseas you might like to see some of the famous historic sights of London and the UK whilst you are here.  Therefore we are delighted to offer a range of optional packages that are designed to enhance your visit to the UK.
Tower of London Private Tour - £225pp
The medieval Tower of London is widely considered among London's top attractions, but exploring independently means missing the hidden secrets behind the priceless treasures it holds.
On this tour, explore the tower as your guide brings its history to life. Along the way, meet the ravens guarding the tower, and discover must-see sites including the Jewel House and the White Tower. Your guide sheds light on the history of the tower and its treasures Meet the curious ravens that guard the Tower of London Discover must-see sites such as the Jewel House and the White Tower
Private Guided Tour of Windsor Castle - £229
Get to grips with the 1,000-year history of Windsor Castle on a private tour of the royal residence.
Rather than following a large group, you'll explore the castle's grounds and interior— including highlights such as the State Apartments and St. George's Chapel—at your own pace and enjoy the undivided attention of your private guide. Delve deeper into the ancient history of Windsor Castle on a private tour
Enjoy a personalized introduction to a residence of Her Majesty the Queen
Relish ample time to ask questions and pose for photos
Choose from a morning or afternoon start time to suit you
Visit Downton Abbey & Oxford Tour - £145
Visit Oxford and top 'Downton Abbey' filming locations on this day trip from London.
Start the day with a walking tour of Oxford and its famous university buildings, and then continue to the Cotswolds' village of Bampton, which is also known as Downton village in the award-winning British TV series.
Upgrade to include an additional book "Lady Catherine" OR "Lady Almina" written by Lady Carnarvon. Visit the magnificent Highclere Castle, known in the show as 'Downton Abbey,' in Hampshire.
Full-day Downton Abbey tour to Bampton and Highclere Castle Explore Oxford and Oxford University
See Matthew Crawley's mother's house in the picturesque village of Bampton
Go to Highclere Castle, and explore its gorgeous grounds
Walk through rooms frequented by popular characters in the TV series
Upgrade to include an additional book "Lady Catherine" OR "Lady Almina" written by Lady Carnarvon
Stonehenge, Windsor Castle & Bath Tour - £85 per person
Visit some of the top attractions outside of London on this day trip to Stonehenge, Windsor Castle and the historic town of Bath. Start at Windsor Castle, home to the British royal family, for a tour of the State Apartments and St George's Chapel, and then continue west of London to Salisbury, home of the mysterious Stonehenge rock formations.
Finally, arrive in Bath, known for its elegant Georgian architecture and Roman baths.
All admission tickets are included in the tour price. Please note: Windsor Castle is closed on Tuesdays and Wednesdays
Guided day trip from London to Windsor Castle, Stonehenge and Bath
Explore St George's Chapel and the State Apartments at Windsor Castle
Tour the mysterious site of Stonehenge with an exclusive interactive map & VOX audio guide
Take a panoramic tour of Georgian Bath with a guide Visit the Roman Baths with free audio guide, a well-preserved public bathing pool offering an insight into life during the Roman era
Includes first-class luxury coach with FREE Wi-Fi and the services of a guide
Harry Potter Tour of Warner Bros. Studio - £94
Immerse yourself in the spellbinding world of Harry Potter™ on this trip to the Warner Bros. Studio Tour London. Travel to the fabled Harry Potter studios by air-conditioned coach from central London, and on arrival, trace the footsteps of Hogwarts' student wizards at leisure.
Behold original sets such as Platform 9 ¾ and Diagon Alley; see the Hogwarts Express steam train; ride a broomstick like the cast; and uncover the behind-the-scenes secrets of the movies' on-screen wizardry. This Harry Potter studio London tour includes round-trip coach transport and entrance tickets.
Admission to Warner Bros. Studio Tour London - The Making of Harry Potter Step into the magical world of Harry Potter and see original sets, props, and costumes
Walk down Diagon Alley and see shop fronts such as Ollivanders wand shop and Gringotts Bank
Snap photos of Platform 9 ¾ and see steam billowing from the original Hogwarts Express
Explore Dumbledore's office and discover never-before-seen treasures
Learn how J.K. Rowling's books were brought to life on screen using special effects, animatronics, and life-sized models
All England Lawn Tennis & Croquet Club, Church Road, London, UK
View on Map